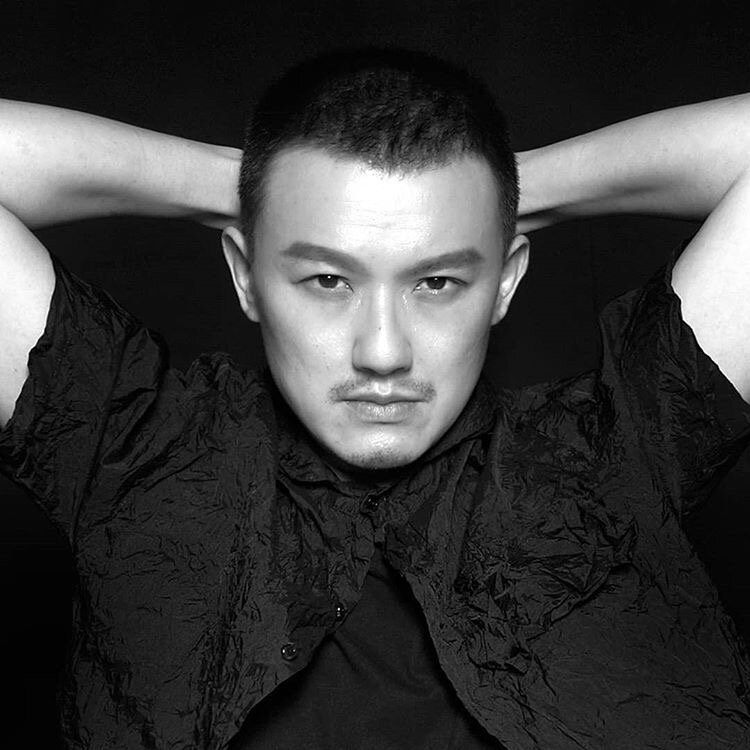 Award-winning fashion designer Jimmy Lim, is known as one of Malaysia's and New Zealand's star designers, and was awarded the prestigious title of Deutz Fashion Design Ambassador of the year at Air New Zealand Fashion Week 2004, where he represented the country as the Ambassador at London Fashion Week 2006. In 2017, Jimmy was invited to showcase in Busan Fashion Week. This year also marks the 10th year showing at Kuala Lumpur Fashion Week.
Since launching the Jimmy Lim label in 1999, Jimmy has again pushed the boundaries of fashion with his latest collection featuring an energetic showcase of fresh new cuts, silhouettes and prints, reflecting attention to detail and meticulous craftsmanship. His designs are uniquely individual and inspired by his own experiences including nature, music, culture and tradition. The philosophy behind Jimmy Lim's creations is to 'Play' without restrictions, enabling garments to be mixed and matched by the wearer to build a truly personal style.
Jimmy opened his first multi-brand flagship store at Publika Shopping Gallery, Kuala Lumpur in 2016 called 'Dream Makers Club'.
'I wanted to step out from the norm to really push the envelope of the current fashion, to truly create something fashion forward and striking the balance of wearability and creative force'
AWARDS AND RECOGNITION
1998

Finalist
'New Zealand Smokefree Fashion Awards'
Wellington, New Zealand

Winner
'Excellence in Tailoring'
Auckland University of Technology (AUT)
Auckland, New Zealand

Winner
'Trash to Fashion Awards'
Urban Streetwear Category
Auckland, New Zealand

1999

Founded the JIMMY LIM label
Launched the first collection
Debut fashion show entitled 'Transformation'

Started stocking in New Zealand
1st Runner Up
'Atrium on Elliott Fashion Awards'
Auckland, New Zealand

Supreme Winner
'The Warhol Look'
Auckland Art Gallery (AAT)
Auckland, New Zealand

2000

Best Show of The Year
'Apparel Magazine Awards'
The Business of Fashion
Auckland, New Zealand

2004

Supreme Winner
'Deutz Fashion Design Ambassador'
Air New Zealand Fashion Week 2004 (ANZFW)
Auckland, New Zealand

Winner
'Young Designer Search'
Fashion Quarterly Magazine
Auckland, New Zealand

2006

'NZ Fashion Design Ambassador'
Representing New Zealand at
London Fashion Week
London, United Kingdom

2007

In-House Designer
at Bernard Chandran Couture
Kuala Lumpur, Malaysia

Debuted the JIMMY LIM label at
Malaysia International Fashion Week
Kuala Lumpur, Malaysia

2009

Winner
'New Zealand Wella Colour Trophy Awards'
Styling Category
Represented New Zealand in the international finals
Berlin, Germany

2012

First Official Store Launch
at Parkamaya, Fahrenheit88
Kuala Lumpur, Malaysia

2016

Opening of Flagship Store
'Dream Makers Club by Jimmy Lim'
at Publike Shopping Gallery
Kuala Lumpur, Malaysia

2017

Showcased collection 'Reprise' S/S 2018
at Busan Fashion Week
International Designer Category
Busan, Korea

2019

Launch of Pop-Up Store
at Isetan The Japan Store
Kuala Lumpur, Malaysia

2021

Kuala Lumpur Fashion Week Awards
Awarded 'Decade of Excellence'
Kuala Lumpur, Malaysia
Main judge for 'The Next Celebrity Fashion Designer Awards'
Kuala Lumpur, Malaysia

2022

Main judge for 'Hung Innovation Awards'
Kuala Lumpur, Malaysia




COLLABORATORS
1999
Jimmy Lim X Levi's New Zealand

2008
Jimmy Lim X Heineken Malaysia
Jimmy Lim X Triumph Malaysia

2011
Jimmy Lim X Disney Malaysia

2016
Jimmy Lim X Star Wars
for Golden Screen Cinemas (GSC)
Jimmy Lim X MK Curtains
for Creative Home X Lifestyle Magazine

2018
Jimmy Lim X Huawei Nova III
for Huawei Malaysia

2019
Jimmy Lim X Huawei Malaysia
Jimmy Lim X Lazada Malaysia
2021
Jimmy Lim X O.C.M (One Common Mission)
2022
Jimmy Lim X Poh Kong Jewellers