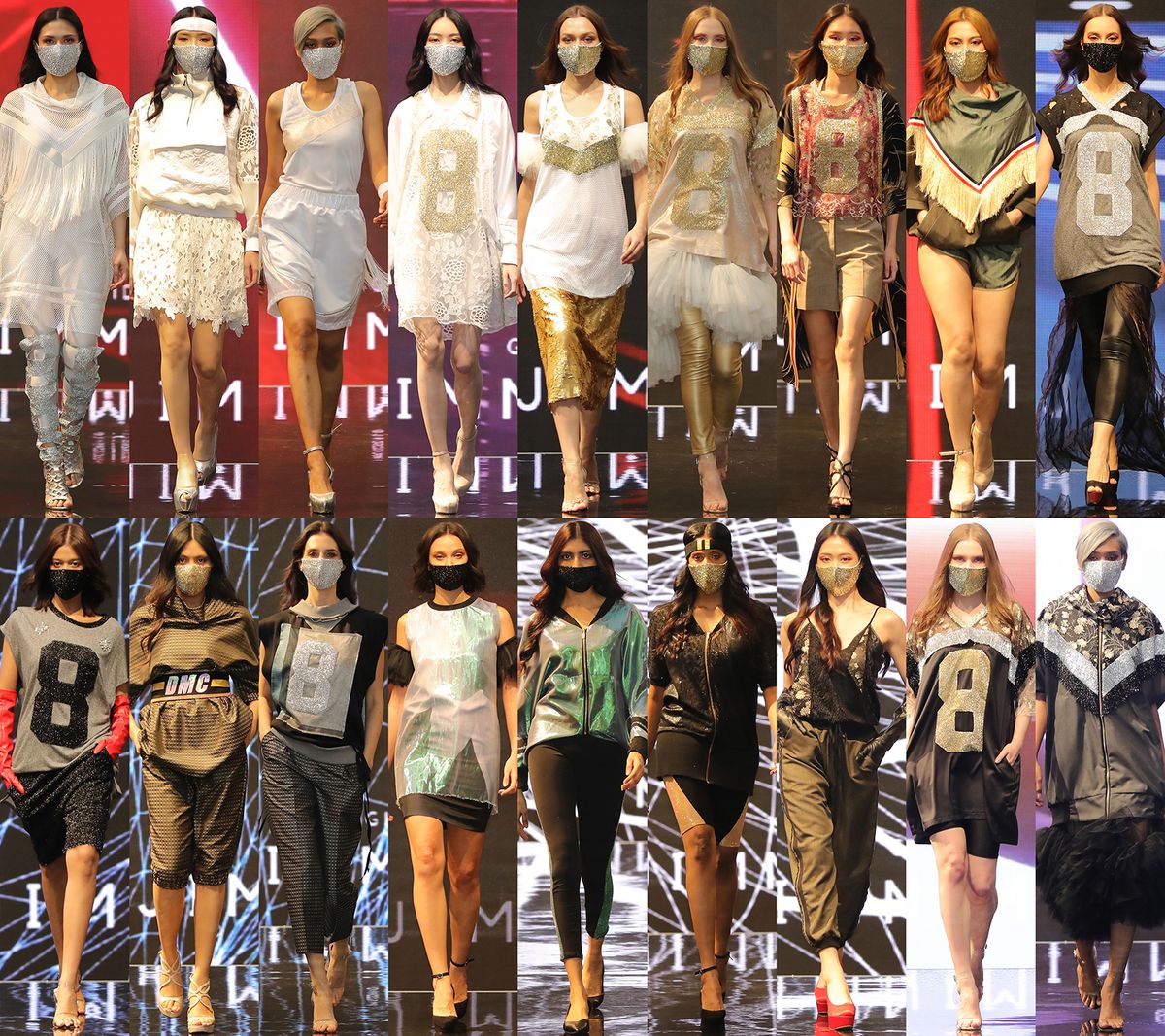 JIMMY LIM
COLLECTION - SUTOL 2.0
SEASON - SPRING/SUMMER 2022
Drawing inspiration from our Fall/Winter 2022 collection entitled 'SUTOL'. Reading the title back to front says 'LOTUS'. Lotus plant is also known as the flower of Peace. We wanted to come up with a collection that reminds us to have faith in having peace during this turbulent time.
As for our Spring/Summer 2022 collection, we have come up with the title 'SUTOL 2.0'. SUTOL 2.0 is an after-take of the soft and peaceful Fall/Winter collection and further developed into a more futuristic and sportier collection to reflect a healthy and active lifestyle. Adding on top of 'SUTOL 2.0' where we have a recent fascination over 'Crystals or Precious Stones'. We implemented crystals like formations onto our garments where we carefully combined fabrications and trims with patchwork construction to give the futuristic collection an unexpected twist to it.
Our well known relaxed and lean cuts are reinvented, with some masculine proportions in pieces like oversized bomber style dress and baseball tops. We paired unexpected fabrication of Lurex, foil, fur like fabric with classic materials such as lace, linen, silk and cotton which are kind to the skin and to create a very unique outcome to the collection. The result was fascinating as the texture produced gave simple garment blocks a new life.
We have muted the colour palettes in the collection so the texture and shine will stands out. A mix of earthy colour range from white, beige, brown and clashing it with futuristic lazer silver, crystalized gold and ending it darker hues of bronze, smoke grey and midnight black. This season's featured print to narrate the collection will be a digital print of a giant white lotus plant which we will be used into few key looks in the collection.
The collection's aim is to create a new lifestyle to our wearers. Sporty, Active, Fashionable and Comfortable for the new era and to inspire society in keeping your Faith in PEACE.
SUTOL = LOTUS 'The flower of peace'.