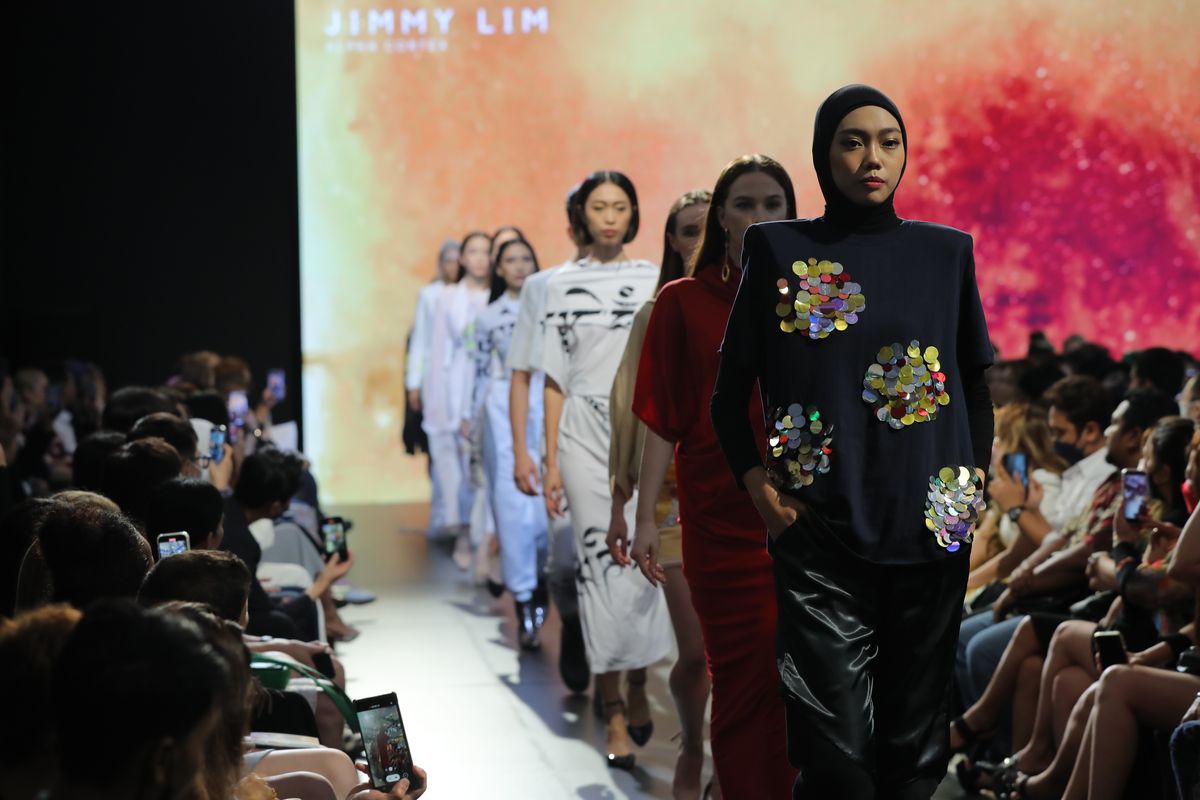 KUALA LUMPUR FASHION WEEK 2022 (KLFW 2022), 'ALPHA CORTEX' spring/summer 2023
A collection that is inspired by 'looking within', a calm and powerful state of the mind. Inspired by meditation and how powerful it can be when we are in touch with all of our senses.
The latest presentation at KLFW 2022 was a hit! Opening with the scent of Palo Santo and a Zen yoga performance by dance artist Jimmy Wong and subsequently, a stunning 3D visual to wake up all senses by digital artist Peter Pang.
Garments were all carefully designed to fit the Zen theme. Mini bells were sewn on to garments to awaken the ear. Beautiful calligraphy prints took centre stage this season to further the theme.
One-off avant-garde pieces which were deconstructed were also paraded during the event to support the sustainability movement that Jimmy has always believed in; in making garments that are timeless and can be worn seasons after seasons; a wardrobe building block.
The collection is available now in all stores and on the JIMMY LIM website.